NEW PRODUCTS
Professional manufacturing quality naturally outstanding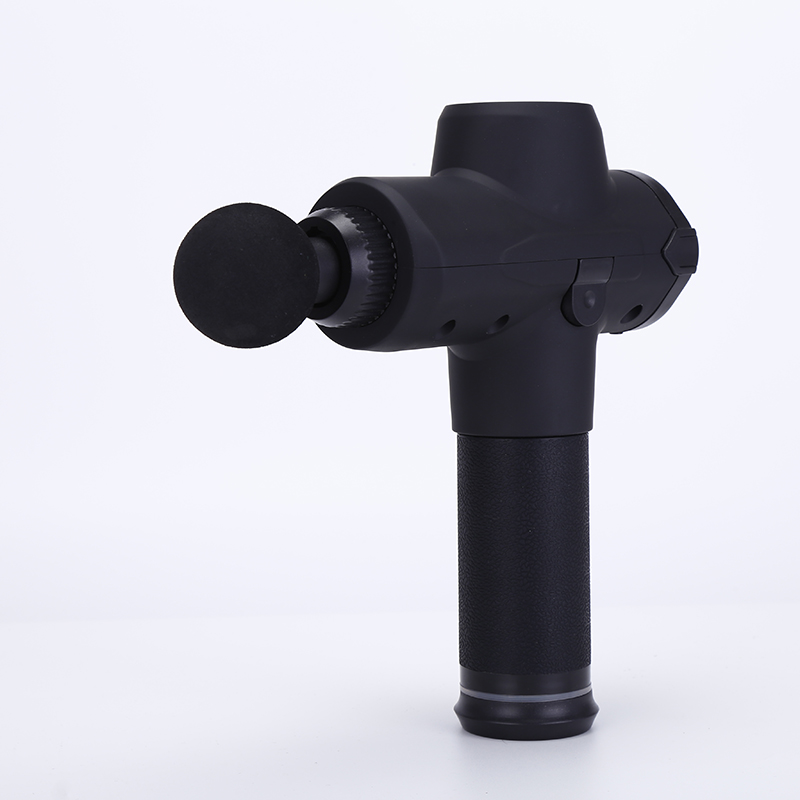 INQUIRE
KDS-MG-2
Muscle Massage Gun
| | |
| --- | --- |
| Material: | ABS |
| Input Voltage: | AC110-220V, 50/60Hz |
| Rated power: | 84W |
| Speed range: | 3200rpm |
| Vibration amplitude: | 12mm |
| Torque: | 0.7N/M |
| Charger | 16.8V /1 A |
| Battery: | 16.8V/2500mA |
| Working time: | 4 hours |
| Motor diameter: | 48MM |
| Massage head material: | ABS+EVA+Silicone |
| Product Size: | 24.2*24.3cm |
| Ctn size (1pc/ctn): | 35*25*12cm |
The massage gun is very suitable for home use, it is prepared for work in the morning, and it is used to raise energy at night.For example, the calf (including the gastrocnemius), the tendon bundle on the outside of the thigh, and the hip flexor of the buttocks, will be very stiff for a long time. The trapezius muscle in the upper part of the shoulder, the round shoulder hunchback will be sore. Now to demonstrate, you can usually choose your favorite impact accessories (gun head), now use a rubber round head, slide up and down along the calf muscles of the calf to find sensitive and sore areas, stay 30S at the tender point. Because there are receptors in the muscles, it reacts to vibrations and stress, which relaxes the muscles and helps relieve soreness.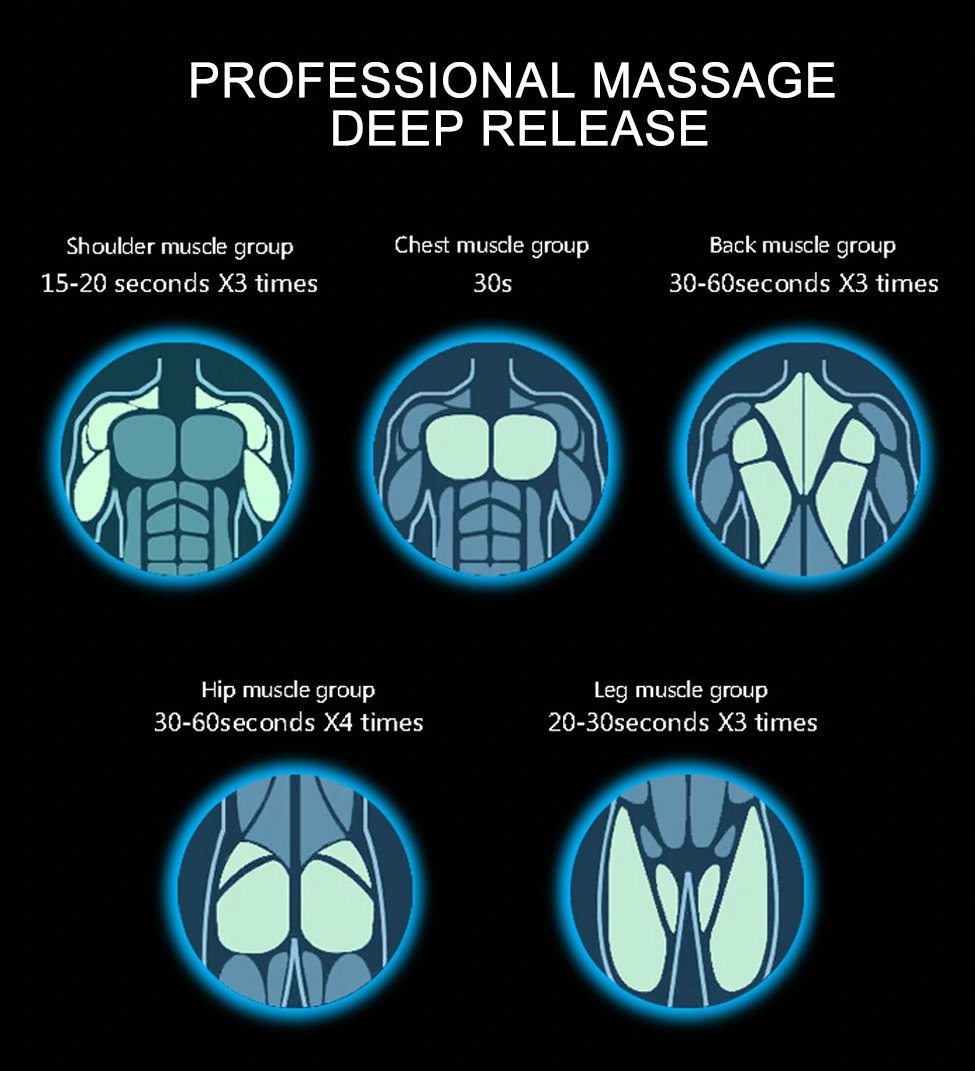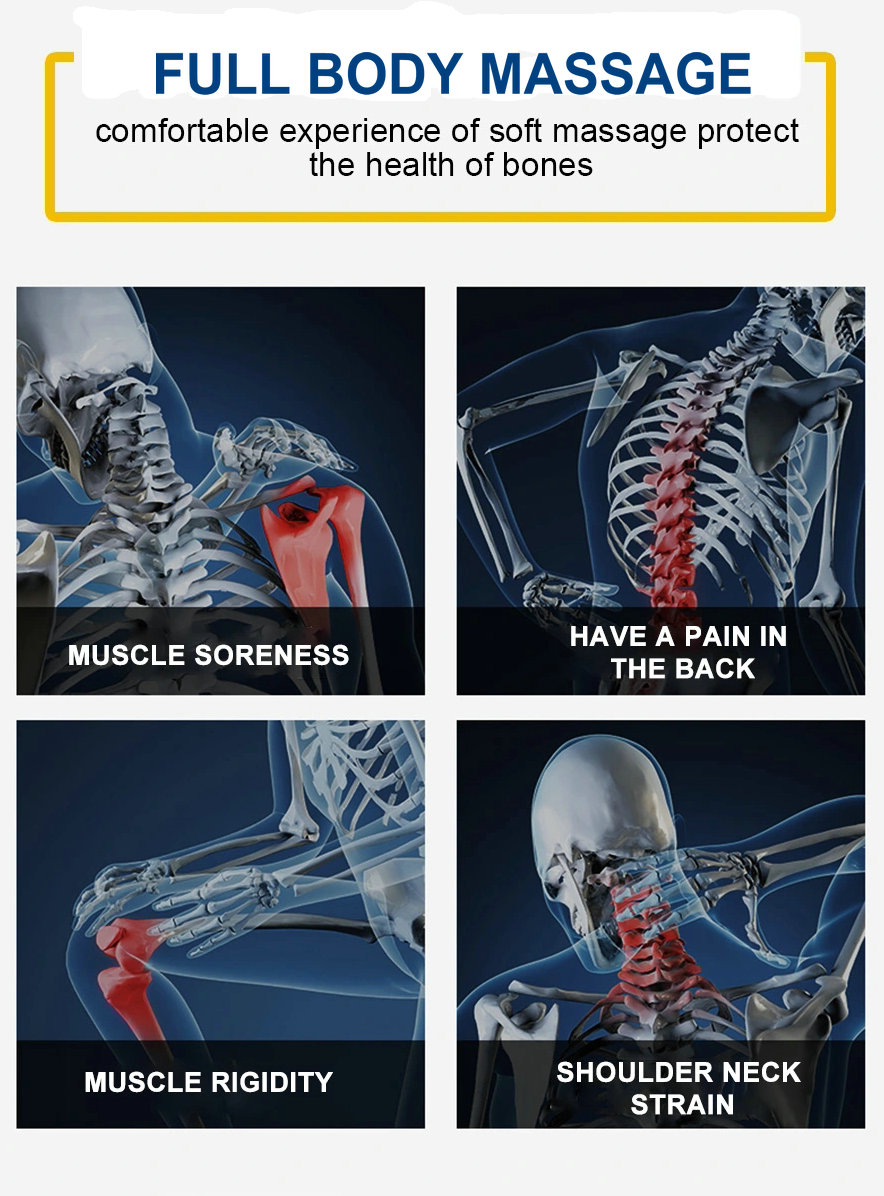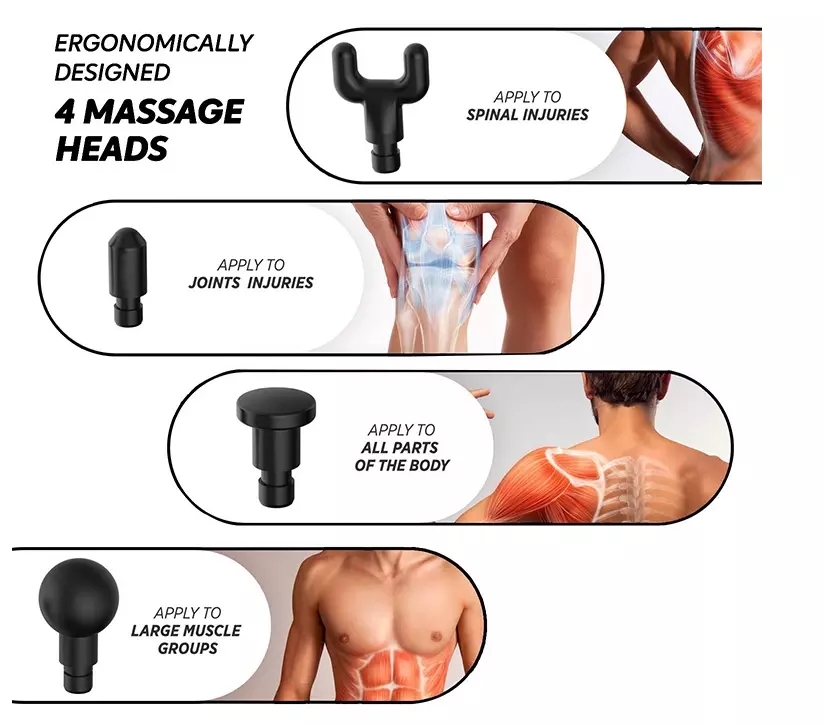 Warning:
1.Do not immerse it in water and stay away from liquids or heat sources. Keep vents free of dust and debris.
2.Do not remove screws or attempt to disassemble equipment.
3.Do not use the device continuously for more than an hour. Stop the device for 30 minutes and then use it again.
4.For adults only. Do not use this device if you are injured or have other behavioral inconveniences. Consult your doctor before using this device.